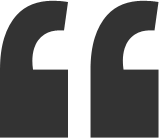 What Our Clients Say
About Us
Dear Noreen, We are writing to express our sincere gratitude for your excellent service during the purchase of our new home. You were professional, courteous, and attentive throughout the entire process. You listened to our needs and preferences and showed us properties that matched our criteria. You also negotiated a fair price and helped us with all the paperwork and inspections. You made the whole experience smooth and stress-free. We are very happy with our new home, and we would not hesitate to recommend you to anyone looking for a realtor. You are truly an asset to your profession, and we appreciate your hard work and dedication. Thank you for everything! Sincerely, Ed & Nancy Teixeira
Gretchen with IS Luxury is literally the best of the best. She really thought of us, her clients before herself! Truly passionate about her work and making sure her clients best interest are first! You won't be disappointed to use her!
Chip Madsen has been awesome with our needs! Highly reccomend him!
I am excited to share my phenomenal experience with Chip from IS Luxury, who recently assisted my partner and me in purchasing a commercial building. From our initial meeting to closing the deal, Chip showcased unparalleled professionalism, industry knowledge, and dedication to our needs. Chip's keen insight into the commercial real estate market, coupled with his tireless commitment, played a crucial role in finding the perfect building for our business. His transparency and timeliness in communication made the process smooth, enabling us to make well-informed decisions promptly. Chip's negotiation skills were exceptional. He successfully secured the best deal for us, ensuring our satisfaction and financial security. His deep understanding of contracts and attention to every detail brought peace of mind in what can often be a nerve-wracking process. In addition to Chip's technical skills, his approachable and friendly demeanor made every interaction enjoyable. He consistently went above and beyond to ensure that every aspect of the transaction was handled seamlessly and to our utmost satisfaction. In conclusion, if you are in search of a real estate agent who not only meets but exceeds expectations, look no further than Chip at IS Luxury. His consummate expertise, client-focused approach, and unrivaled service guarantee an outstanding experience in navigating the real estate market. Thank you, Chip and IS Luxury, for turning our dream into reality. We look forward to working with you for all our future real estate needs.
Noreen- Thank you for using your professional skills to make this happen. We wish you the best with your further sales endeavors.
Gavin is so amazing!! He sold my house in lass than 2 weeks and helped me get into my new home. I can't say enough good things about my experience with him at IS LUXURY.
Our agent is superb. He handle our property with the utmost care and the sale when very smoothly. Kudos to Ryan Zeppernick.
I was lucky enough to have the opportunity to work with IS Luxury . Sam Coleman and his assistant Daniela Bell are amazing and amongst the best in their field! We've had terrible experiences with realtors that left us leery in the last but after meeting Sam and his team he changed our negative view of real estate agents! I now know not all agency are the same. IS luxury is a cut above from all the rest! Highly recommended. Thank you Sam and Daniela for all your hard work!
I cannot say enough how great it was to work with Denise. She was always available for questions and providing guidance during the sale process. She provided assistance with vendors and handling odds and ends after the owner moved cross country. She has the patience of an angel. I would recommend her to anyone looking to buy or sell a home in Las Vegas. Regards, Sue Spriggs
My Realtor, Denise Reichartz, and her IS Luxury real estate team were great to work with. Denise is one of the most knowledgeable in her business and brings a high IQ sense of what works. She is genuine and honest as your agent and advisor. She will protect your interest at the highest level in the process. Denise represents the best in her profession. She brings prestige with the IS Luxury team to accomplish your real estate goals. I will definitely buy or sell my property with Denise's IS Luxury team again!!
IS Luxury made the buying experience seamless from start to finish. Austin, was so knowledgeable of the homes, neighborhoods, and communities and helped guide us to make a good financial decision while getting us in a home we already love.
We are writing to express our utmost satisfaction and appreciation for the exceptional service provided by Denise Reichartz, one of your outstanding real estate agents, during the recent sale of our two homes. I believe it is crucial to acknowledge her professionalism, excellent communication skills, and unwavering determination to ensure the best possible outcome for us as clients. From the moment we engaged Denise to handle the sale of our properties, she exhibited an exemplary level of professionalism. Her extensive knowledge of the local market, coupled with her expertise in real estate, were invaluable throughout the entire transaction process. Denise demonstrated a keen understanding of our needs and priorities, which she seamlessly integrated into her approach, resulting in an outstanding outcome for al parties involved. One of the aspects that truly sets Denise apart is her exceptional communication skills. She consistently kept us informed about every step of the process, promptly addressing any concerns or questions we had. Her ability to explain real estate concepts in a clear and concise manner was greatly appreciated, as it allowed us to make informed decisions confidently. Denise's ability to actively listen and promptly respond to our needs made us feel valued as clients, fostering a sense oftrust and confidence in her abilities. Furthermore, Denise's determination to go above and beyond our expectations was truly commendable. She invested considerable time and effort into marketing the properties effectively, resulting in a high level of interest and ultimately securing favorable offers. Denise's negotiation skills were instrumental in achieving a successful sale, and her attention to detail ensured t h a tall contractual obligations were met in a timely manner. In conclusion, Denise's professionalism, excellent communication, and unwavering determination were instrumental in making these transactions a resounding success. We are sincerely grateful for her dedication and commitment to providing exceptional service. Denise is a true asset to your brokerage firm, and we would highly recommend her services to anyone seeking a skilled and trustworthy real estate agent. Once again, thank you for providing us with such a positive experience, and please extend our heartfelt appreciation to Denise for her outstanding work. Yours sincerely, Danny and Kelly Owens