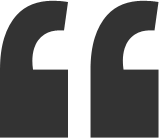 What Our Clients Say
About Us
I cannot say enough how great it was to work with Denise. She was always available for questions and providing guidance during the sale process. She provided assistance with vendors and handling odds and ends after the owner moved cross country. She has the patience of an angel. I would recommend her to anyone looking to buy or sell a home in Las Vegas. Regards, Sue Spriggs
I just wanted to say thank you for selling my home so quickly. As you know the property was on the market by seller and with a local realtor for well over two years. It went through auctions and online marketing in that time but we received few offers that we felt was fair. During that time we received two different LOI and two different purchase agreements that made it to escrow, one of which was a financial fraud scam. I cannot tell you the number of un-kept promises by buyer, broker and agent alike along the way. That said I likely don't have to tell you because you have built a company that is 100% honest an open, which we have not experienced before in our years of purchasing/selling properties in the Las Vegas Valley. Thank you for being a real breath of fresh air in a profession full of dishonesty and coercion. I also wanted to tell you that Chip Madsen answered every call, text, and concern quickly with informed answers and guidance. He never got excited, even when the buyer from Texas, canceled the day before signing docs! In fact, he had a plan in place with another buyer, which closed within a week! I am sure that I am covering things that you already know because any ship is only as good as its captain. As we look to invest the proceeds from [the same of our home] into other local real estate,it will be done with your company and guidance. We appreciate Chip very much and hope to have him as our agent going forward. Kindest Regards, Robert Higgins and Family
IS Luxury made the buying experience seamless from start to finish. Austin, was so knowledgeable of the homes, neighborhoods, and communities and helped guide us to make a good financial decision while getting us in a home we already love.
Working with Ashley Lazar was a DREAM! She is responsive, responsible and truly a realtor superstar! We wish she lived in our current state and could list our home for us!! Highly recommend Ashley..
Nicole Tomlinson of IS Luxury Real Estate did an impressive level of service for us as we purchased a home in Summerlin, Nevada. She was expert in handling negotiations on our behalf, adept at bringing together the transaction, meticulous in all details, and wonderfully accessible and responsive. We HIGHLY recommend her for handling real estate transactions! Frank and Judy Jesse
She sold my house within 4 days in the market and work towards helping to buy another within the same period. Kara is a very hard working lady with lots of respect for her clients. I will still patronise her in future and will not hesitate to recommend her to family and friends.
Excellent experience all around! Much more than a real estate firm, they helped me with so much more than just the purchase. I can't recommend them enough!
Kara is a rockstar through a new through. Not only did she sell my house very quickly and for a great number, but she has been extremely responsive every step of the way with that process, the process of buying my new home, and anything else I might need. I can recommend Kara wholeheartedly to anyone. She takes her business very seriously and is completely professional and works hard for her clients.
IS Luxury was a pleasure to work with, and helped make the home buying/selling experience a more simple and enjoyable process. I highly recommend them and their agents.
Denise was a pleasure to meet and was the hardest of the many realtors I've had in the past. She was always been available and did a masterful job not only selling our house but also helping us find a new one in short order. Denise is very responsive both day and night, maintains a professional but friendly demeanor, and moves right t solutions as any challenges surface. What we appreciated the most was that Denise consistently accompanied anyone (potential buyers, photographers, inspectors, etc.) who need to access the house...especially when we were unavailable. Ivan Sher has a true gem in Denise.
Daniel Pederson was excellent in how he handled every aspect and made things happen throughout the entire process. He brought great ideas and recommendations. He was especially helpful during the closing process.
My transaction with Gavin Williams and IS Luxury was the easiest real estate transaction I have ever been involved with. The circumstances around the sale were extremely rough but because Gavin was the agent, I was able to function. I am forever grateful. Gavin was detailed, calm, professional and is an expert in his field. His team is responsive and has an impressive resource list. I appreciated how I was "kept in the loop" about everything and there were no surprises. We closed on time (10 days) and I could not speak any higher of Gavin. If you want the best real estate agent in Las Vegas- meet Gavin Williams.