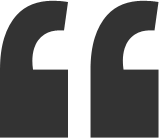 What Our Clients Say
About Us
Highly likely to recommend
Evangelina represented us in the purchase of our home which had several complexities that required patience, fortitude, and a professional and positive attitude. Her accessibility, attention to detail, and pro-active approach enabled the best possible outcome. I also need to mention we had some issues after closing that were promptly and professionally handled without hesitation or question. We would not hesitate to enlist the help of Evangelina and the Ivan Sher group in the future.
Highly likely to recommend
Julian has been amazing. He helped us sell our home and buy new in Las Vegas. He is super responsive, got us all we asked for, has great taste, and is a true expert in his field. We will be recommending to anyone we know who's in the market!
Highly likely to recommend
Denise is an amazing real estate broker — she is very patient, hard-working and gave us great advice helping us find a home during one of the most difficult real estate markets for a buyer. Denise listened to what we needed and helped us find it. We are new to Las Vegas and Denise helped us find the perfect community and home for our family. Denise is extremely knowledgeable about the Las Vegas real estate market, the value of a home/community and floor plans of homes in various communities. She is also very attentive to detail, extremely responsive and focused on every detail of the real estate transaction, including helping us get acclimated in the community after closing on our house. Most important, Denise is patient — she stuck with us until we found the right home. Not only were we impressed with Denise, we were also impressed with your team. As a lawyer who was a partner for many years at a national law firm, I really appreciated the fact that Denise was supported by a very attentive, organized and knowledgeable team. Your company is very client-oriented, which is what is needed in the real estate business, especially in this market. We will most definitely recommend Denise and The Ivan Sher Group to everyone we know looking to purchase a home in Las Vegas. Also, we will use Denise as we continue to build our real estate portfolio.
Highly likely to recommend
I have bought and sold Real Estate in Las Vegas for many years and this is the first time I feel like I have an obligation to write a review. Ivan Sher and his incredible team are a class act and true professionals at what they do. Ivan and his amazing team are such a pleasure to work with. His team provided us with updates and summaries after every potential buyers showing. This level of customer service is second to none. Ivan listed our 1.7 million dollar home In Spanish Trails. He guided us in the right direction in every step of the way from the beginning and after we got an offer he kept the deal alive after we have faced so many challenges with the buyers. Ivan is the smartest toughest negotiator I have came accross, I can attest that there is no way we would've had a successful outcome if it wasn't for him. If you are buying or selling real estate, you definitely need Ivan Sher and his team on your side.
Highly likely to recommend
My husband and I would HIGHLY recommend using The Ivan Sher group. Specifically, Denise Reichartz to help you find your "dream" home!!! Denise was EXTREMELY professional, honest and genuinely concerned during the entire home search and buying process. We couldn't be happier!
Highly likely to recommend
We worked with Chip Madsen and had a great experience. He was ultra responsive and assisted us with a challenge when our first buyer walked the day of closing. They were very well equipped to assist with addressing that buyer and he worked very hard to entire time to help with the sale. We would definitely use Chip again for any purchases are sales.
Highly likely to recommend
Madison is amazing! She's personable, knowledgeable and was readily available throughout our home search and purchase process to answer any and all questions we had. I cannot say enough about how positive our experience was. Will definitely recommend her to others and look forward to working with her again in the future!
Highly likely to recommend
Our experience was fantastic our agent Denise Reichartz was on top of everything every step of the way she was excellent!
Highly likely to recommend
Denise, with Ivan's group was very instrumental in helping my family acquire a home in Las Vegas. Not being able to do many if not all of the house buying in person, I trusted Denise had our best interest in mind during the entire process. She still checks in post closing to make sure all is going well after the purchase.
Highly likely to recommend
It has been a pleasure to work with Denise and Pamela at The Ivan Sher Group. They are experts in selling homes. Their excellent abilities in reaching the right buyers enabled the home to be shown many times and sold quickly. I felt that they treated my home and the sale of it as they would their own home.
Highly likely to recommend
Julián Crider went above and beyond the call of duty. He found me the perfect condo even after I set up almost impossible must haves. He actually found me a condo that fit all of the requisites I asked for and more I didn't know I wanted. Julián showed me the condo multiple times even after I had already decided to get it. Oh and I can't forget to mention that he helped me go over the condo for anything that might be broken or not working properly. Saving me having to deal with a broken AC unit. If you are looking to buy, rent, or sell your home, he's your agent. He's quick, professional, and knowledgeable.
Highly likely to recommend
Denise and Pamela are outstanding! They were very responsive in every manner - seeing the home, listing it, marketing it, showing it, securing an offer and keeping me informed daily. They are experts and always had time to answer my questions. It is a pleasure to have met Denise and have the opportunity to work with her to sell my home.